APPETITO concentrated fluid 200 ml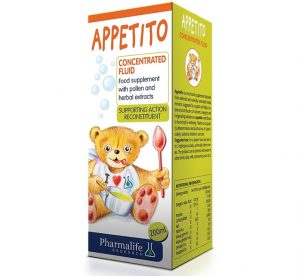 Natural concentrated fluid for improving the appetite in children age 12 months onwards.
APPETITO concentrated fluid is a dietary product – natural, unique composition with pleasant taste.
Effectively boosts the appetite and speeds recovery in convalescents.
Suggested use:
– Children age 12 months onwards and adults with decreased appetite
– Delayed growth
– Convalescents
– Dietary supplement
When applicable, It is safe and suitable for prolonged use.